9

1
votes
New anti-hacking politic and improvements
Posted by Wizzy , 09 August 2017 · 10,817 views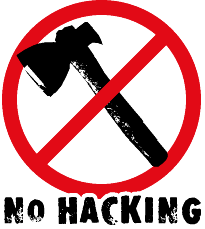 Hello,
The worst nightmare (after angry wife) for every MuOnline Game Server are people who want to gain profit by using hacking software. As so far most of the hacks were expensive and available for very limited group of people, but we observe that the "hacks" market started to fill up with numerous of cheap tools allowing to break selected areas of game play and achieve profits from it. That is definitely a thing we do not want, not even mentioning about server administrators.
Seeing the problem IGC-Network decided to fight against it and focus on solution that will allow any of current and future Customer to stop using third-party anti-hack which in most cases highly increase cost of managing the server, are simply very expensive and not really reliable - client side solutions can be still bypassed, even if the software is signed digitally.
Current Progress
We have introduced a new anti-speed hack system for our Season 12 servers. The system is currently in BETA, however it does not require much more work to be perfect. After all the same system will be ported to other Season offered by us.
The innovation of the system is that it is fully based on server, not aggressive and log-less. It will simply prevent unwanted damage occurring to the target monster or players if an anomaly will be detected. There is no technical way to bypass this sort of system. We truly believe it will make all past and future speed hacks useless.
What are current problems with the system?
So far all potential problems are only theory, we did not detect any issues, no problems were reported either. However, we believe that some more skills may require slight corrections in the future. The potential issue that may appear won't affect game-play at all and is easy fixable. Issues with the system should be reported here.
Speed hacks are not the only problem, what about the other?
Being short, we permanently blocked following hacking methods: GodMode, Teleport, AutoKill and few more. Why we speak about methods not specified hacks? Because most of other hacks of different name use same method, therefore blocking the method kills all hacks of the type.
Calmness is the way to success
Seeing players using simple macros in the game? Simply ignore it. This type of software cannot be called a hack if is based on recording of key stroke combination and executing them. In real this type of players won't spent much time on your server and won't cause any sort of harm or loss to you.
Next step?
We will continue to improve our security and will dedicate much more attention to it. However, the next step is your move (Customers only) to report us working hacking method, along with reproduction steps and hacking software, so we can understand the problem and block it in our servers.
Assuming, it is time to save and give up on third-party anti-cheats which became useless if their main role is reduced to prevent key-stoke macros
gincha, Wishdream, dym and 14 others like this