4

1
votes
Season 9 Episode 2 Battle Core Update
Posted by Wizzy , 19 November 2015 · 3,404 views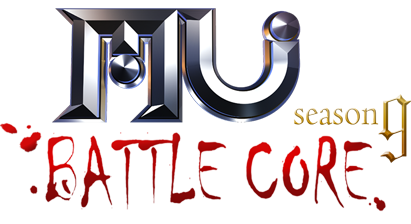 Dear Customers and visitors,
We are very excited to introduce long time awaited update of Season 9 Episode 2 which will be distributed under x9.5 series of our server software (Season 6/8 is x9 series for those who missed the info).
The x9.5 series bring much more changes than only new Season. Starting from reorganization of entire configuration files that is still ongoing, trough renewal of many key system to assure better flexibility and meeting needs of the users, ending with preparation for upcoming remote server management and statistics based on live data!
Fresh Start on Season 9

Same as all previous series of our server software the Season 9 is available as full package, ready-to-go. Download, configure and start the fun! Still not an owner of amazing MuOnline Server? - become it now and visit our store
Existing Season 8 Episode 3 Customer?

Update to Season 9 may be performed easy and should not take more than 30 minutes in most cases. Use Update 9.5.1.0.rar package to patch your current environment! Remember to follow included Installation Instruction
Season 6 Episode 3 Customer?

Did you think of upgrading your community? It can be easier than you may think of. To upgrade your package go Purchases Area, select your package and click Change Package button then follow on-screen instructions!
Having a question before upgrade or would like us to assist any of your other inquiry? Feel free to contact us
alex26, MuLand, Seeker and 3 others like this